A little bit about me: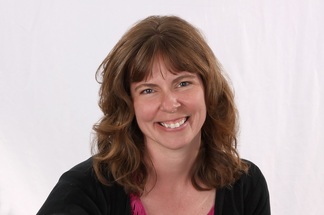 I live in a Victorian farmhouse in the Iowa countryside with my patient husband, inquisitive six year old daughter and my old yellow dog. I was born and raised in Syracuse, NY but have lived in Finland, Canada and Texas. I have a BA in Biology from Wells College in Aurora, NY and a MLIS from McGill University in Montreal. I'm a biologist, librarian, information specialist and now with the Hattie Davish Mysteries Series, a novelist.
I'm a proud member of Sleuths In Time, Mystery Writers of Americ
a
and
Sisters-in-Crime
.
If you want to know some more quirky and personal tidbits about me and my life, such as the fact that I once trained monkeys and drink tea every afternoon from my 19th century china collection, check out the various
Q&A's
I've done over the years!
Thanks for stopping by!
---