I'll soon return bringing you tidbits from the Gilded Age but I wanted to share a few memories from Malice Domestic. Best convention I've ever been too! If you love the traditional mystery and have never been, I highly recommend attending. Hope to see you next year!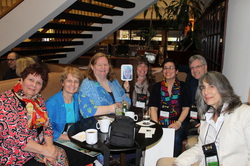 With my agent John Talbot and some of the talented writers he represents!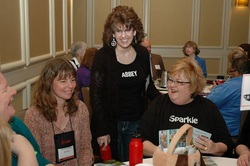 At the Malice-Go-Round, with the funny, lovely writers known as Sparkle Abbey!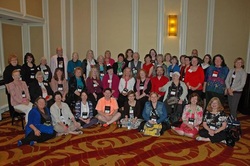 All the participants of the Malice-Go-Round. What fun we had!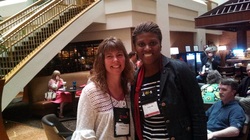 My favorite part- meeting new writers, readers and friends! Here I'm with aspiring writer, Michele Sandiford (watch for her name in print!)