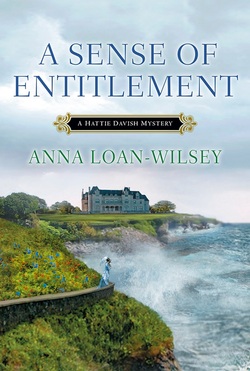 On this blustery, cold January day, I wanted to share the new cover art for the upcoming Hattie Davish mystery adventure.

A Sense of Entitlement (Due out June 24th)is set in Newport, RI, hence the Cliff Walk and "Cottage" in the background.

I could get lost in this summer scene! Enjoy!