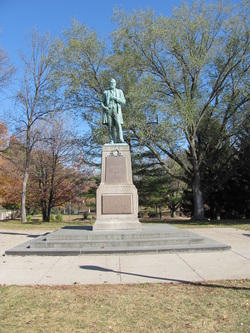 After a long hiatus due to attending Bouchercon and having a deadline for A Sense of Entitlement, I'm back and hope to share more tidbits and photos for the time and places that I find so much fun. ]

Established in 1890-1891, Grant Park in Galena, IL is still a favorite spot. It has lots of space, shade, history and a great view of downtown. Here are a few pictures I took (obviously I'm a writer not a photographer...) while researching, Anything But Civil.

This image should look familiar...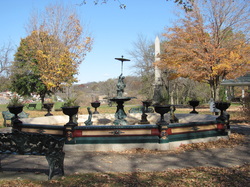 Just a shot with the "Ladies Auxiliary" Fountain with Soldier's Monument in the background.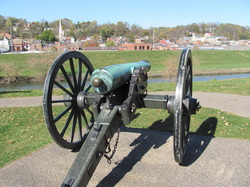 The "infamous" cannon. Notice the indent on the right side where it took a hit during a battle.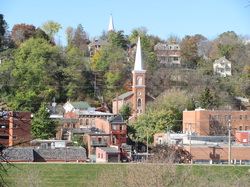 A view from Grant Park of downtown. Notice the "Washington Street" stairs going up to High Street.