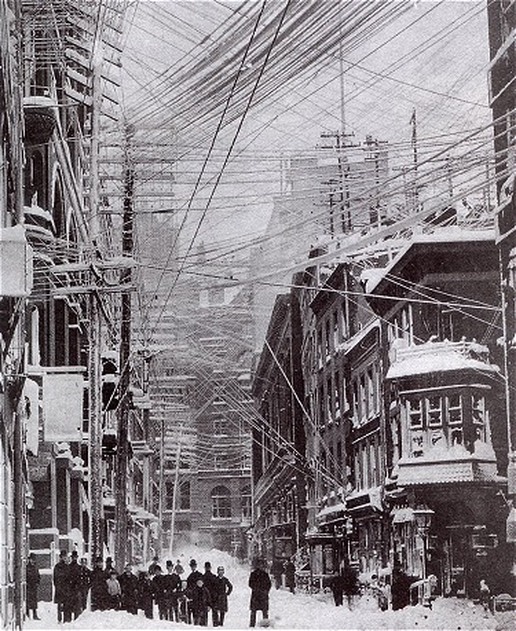 As you can see from this picture, the snow and cold were not the only hazards during this blizzard. Imagine how dangerous it was when wires like these fell into the street below!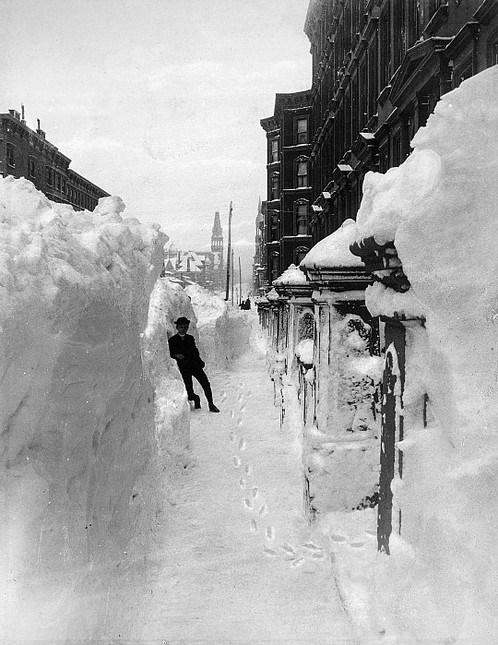 Now that's what I call a snow bank!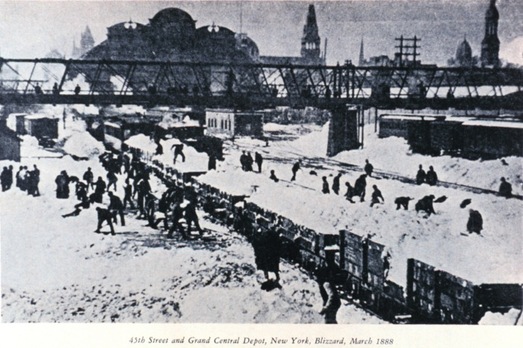 Without the modern equivalent of a snow plow, these men had to dig out the Grand Central Depot in NY with shovels!!!