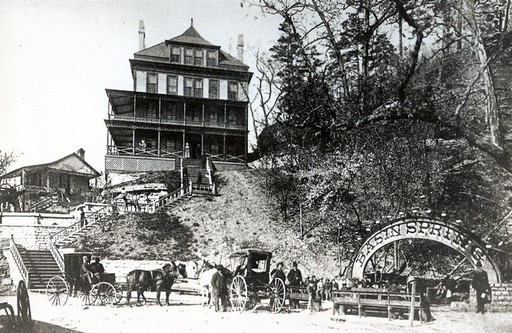 Here's a hotel that Hattie Davish would've been extremely familiar with but you won't find it in Eureka Spring of today. This is the Southern Hotel, one of the premier hotels in town. Notice its premier location- right next to Basin Spring! A great place to ring in the New Year! Unfortunately it burned down in 1932.
To learn more, check out:
Hostelries of Eureka Springs.